Licensed Professional Headlight
Restoration Service
---
WE CLEAR HEADLIGHTS is a family owned business located in St. Petersburg, FL. Since 1988 we have been providing our community with top quality automotive reconditioning services.
"Our aim is to provide every customer with a great experience and outstanding results at a very affordable price."
When you do business with WE CLEAR HEADLIGHTS you can always expect:
Highly Skilled Workmanship
Affordable Pricing
Prompt Courteous Service
35+ Years of Knowledge & Experience
Headlight lens restoration is a relatively new industry. Currently hundreds of companies are spending millions to promote wipe-on gimmicks that either do not work or have short lived results.
What they are not telling you is that restoring plastic headlight clarity is a cosmetic repair that is best achieved using a mechanical process.
This how we do it and why it can take up to two hours to professionally restore your headlights to Showroom New!
We hope that you found the information provided in our website to be interesting and helpful.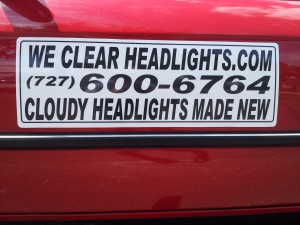 Let us show you why WE CLEAR HEADLIGHTS is the most trusted source for quality headlight restorations in the Tampa Bay area!
We are confident you will be very impressed with our service and how much newer your car, truck or SUV will look with beautifully restored crystal clear headlights!
Give us a call to find out how we can improve the looks and performance of your cloudy headlights.
We will be glad to answer all of your questions and set you up with an appointment at a time and location of your choice.
Thank you for visiting our website!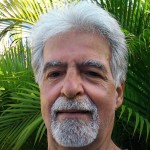 "Call us anytime. We will be glad to book your appointment and come to your location to restore your headlight clarity back to Showroom New!"- Gary J. Saldi and Corey J. Saldi
WE CLEAR HEADLIGHTS.com
"Service Is Our Business"