Frequently Asked Questions
---
How long will my headlight restoration last?
Good question. Our resurfacing process includes a UV blocking sealer similar to the original factory clear coat. If properly maintained your restored lights could last as long as they did when they were new. Over time, exposure to the sun's damaging rays, automatic car washes, acid rain and road rash will eventually take their toll.
Why do my restored headlights need to be maintained?
Acid rain, bug residue, pollen, bird droppings, carbon emissions and car wash brushes are all good reasons to keep your plastic headlights maintained. Periodic maintenance which includes washing and a light coat of wax is essential to help extend the life of your newly restored headlights.
We have two vehicles that need to be serviced. Do you offer any discounts for multiple vehicles?
Yes. We will reduce the total cost by $10.00 when both vehicles are done at the same time.
Does your service remove condensation inside the headlight housing?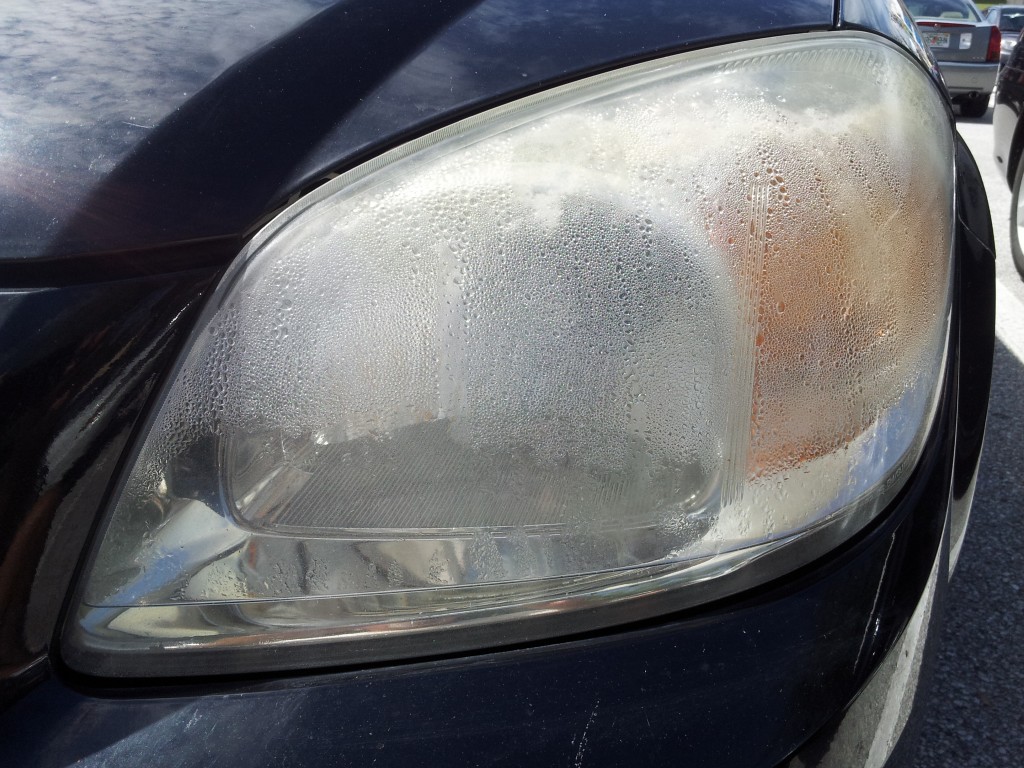 Sorry but that one is a no. Our service cleans and restores the outside of the headlight lens. Excessive moisture inside the headlight usually means that the outer seal is failing and replacement may be required.
Do you provide your service on weekends?
Yes. We know that some customers require the use of their vehicle throughout the week. Just contact us and let us know what time is best for you to get your headlights done. We do lots of jobs on the weekends and early evenings too.
You placed a business card on my car. Will your service make my headlights look new again?
Yes. We have already inspected your headlights. Our service will restore the appearance of your headlights back to Showroom New!
Do you offer a Gift Card?
Yes we do and they make a great gift for any occasion! Below is our "Gift Card" Simply provide us the names to complete the card and the best way to contact you.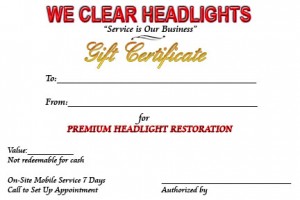 We still have a couple more questions. What is the best way to contact you?
No problem! We will be glad to answer all of your questions.
Call or text us day or night at (727) 600-6764
or email us at:
---
WE CLEAR HEADLIGHTS.com
"Service Is Our Business"